About BUCKTOOL Wall-mounted Dust Collector
BUCKTOOL wall-mounted Dust Collector is designed to capture dust right at the source. The portable dust collector produces more suction than ordinary shop vacuums. With a 13 gal. capacity dust bag the dust collector works with 4 in. hoses to pick up large chips from jointers, saws, shapers, and planers. A simple wall-mounted bracket and locking screw system also ensure you'll be safely up and running in no time! This wall-mounted dust collector with 550 CFM capacity makes it very versatile, it will handle just about any hungry woodworking machine, and with dust collection located next to dust production with minimal ducting, static pressure loss is minimal.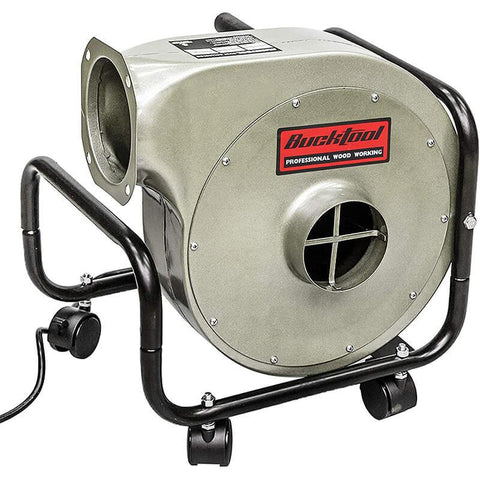 Wheels with brakes for easy movement and fix position.And the dust collector can be mounted on the wall by using the wall mount kits, easy for use, and save your valuable space.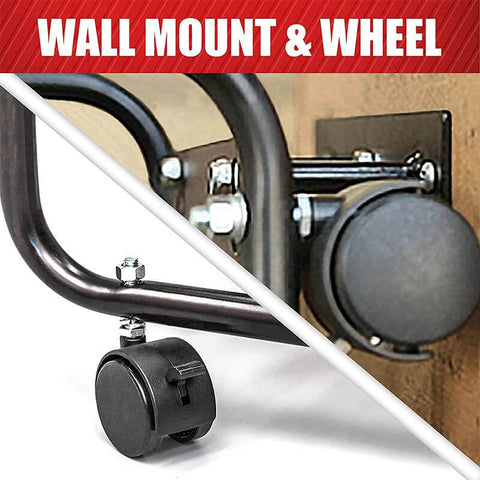 INCLUDED REMOTE CONTROL: This updated dust collector has a 15m remote control so that you can control your dust collector more conveniently and improve your work efficiency.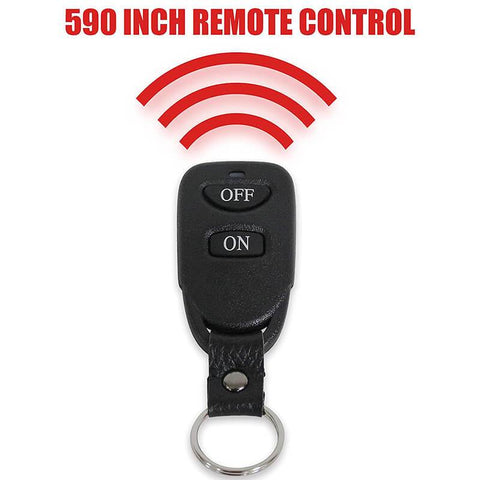 Motor size: 1 HP 120V single-phase
Air suction capacity: 550 CFM
Impeller speed: 3450 RPM
Amps: 6.5 Amp
Intake hole diameter: 4-Inch
Bag size: 3.1 CU.FT
Impeller: Balanced steel radial fin(9 inch)
Maximum static pressure: 1440Pa(5.8inH2O)