The Bucktool Model SSA16LVF 16-Inch Scroll Saw is perfect for any woodworker that's looking for a quality and powerful scroll saw, provides the user with the flexibility to work with a variety of materials.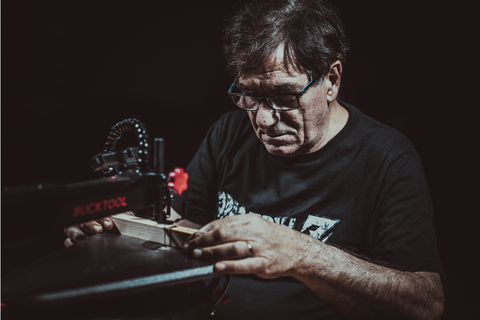 Quick Blade Changing
New side panel with a quick open door for easy hand access to change blade. Well-designed blade holders can make sure the long life of the blade and easy changing.

Vibration-free LED light
A fixed LED in the front ensures vibration-free lighting with no light bounce provides a clear view when cutting.

Pedal Switch
With pedal, switch operate your tools with hands-free convenience and easily stop tool with the tap of your foot when you need to drill a new hole, change blades, or if an emergency occurs.

Adjustable Beveling Table
The 9-Inch by 16-Inch cast iron table tilts 0-45 degrees to the left for angled cuts with greater stability and low vibration.