A tabletop companion for woodworkers, the BUCKTOOL 10 inch drill press is a must-try if you're establishing a workshop for the first time, thanks to its simple yet effective features. It has more than enough specifications to help you finish any task ahead. This drill press is a great choice for beginners.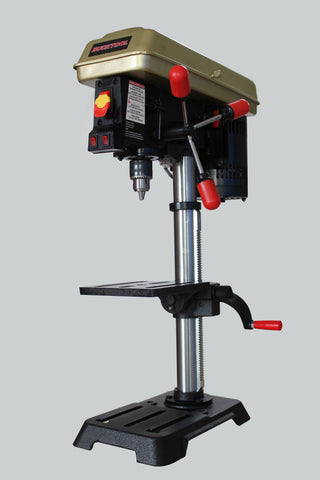 As a benchtop drill press, the BUCKTOOL 10 inch drill press has a compact design that's sure to fit any beginner woodworker's or workshop owner's space. It has plenty of great specs and other convenient features for those who don't have experience with using a drill press.
The BUCKTOOL 10 inch drill press will appeal to you if you are starting up your workshop or just want to do some casual to medium-duty woodworking projects at home. While it doesn't have as much power or as many specs as bigger drill presses, it has sufficient drilling capacity and space allowances for most materials you'll be working on.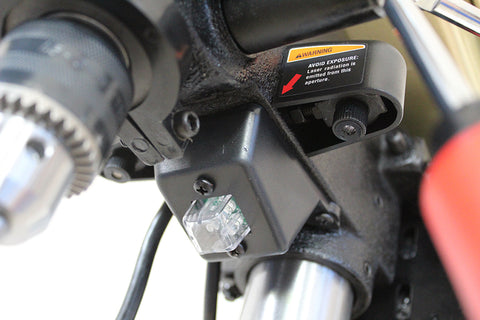 There is a laser guide. A laser guide is a big help for any drill press because it will increase productivity and accuracy at the same time. All you need to do is to use the x-shaped pointer and it will guide you with the right measurement.
The drill press is backed by a one-year limited warranty. Due to the powerful induction motor, this tool will be long-lasting even through tough jobs. Adding to its durability is the cast iron table and base design, built to withstand years of use.
To sum it up, the BUCKTOOL 10 inch drill press is a solid, well-built tool if you're looking for a beginner's drill press.