How to clean the sanding paper?
Sanding can help us in many ways. But we should also know that sandpaper will not last forever. It will surely fail to perform sooner or later. There are few ways to clean the sandpaper. It can increase the lime time of sandpaper.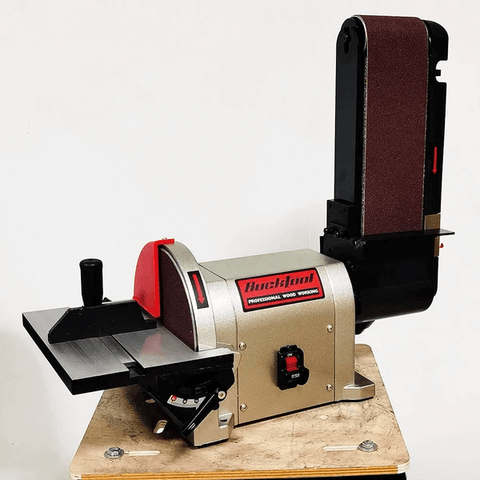 Today we are going to discuss one trick that can help to clean your sandpaper. 
 When sandpaper becomes clogged with sawdust, it loses the real effectiveness. It works less. It wastes time too. So cleaning your sandpaper is a kind of a must. 
The trick we are going to show needs an old sneaker or a sports shoe and your power sander. 
First of all, wear your safety glasses and gloves. Because any small particle can go inside your eye. It can make you blind too. Then start your power sander. But before that, make sure you have put the sander in a fair distance from you. Then, take your old sneaker on your hand. Try to press the rubber sole of the sneaker slowly on the sandpaper. You have to increase the pressure on the sandpaper through the sneaker very slowly. If you don't do so, you might end up doing a blunder. When you will see the part is getting cleaner where you have placed the sneaker, you change the place and move sole slowly. Maintain the pressure. 
A few seconds later you can clearly see the result. You can even smell the result too! When the hot rubber will be smelled, you can stop the sander. You will find your sandpaper as good as new.   
If this trick doesn't seem fine to you, then there is another trick. 
Find a plastic container. Fill it with unnecessary plastic wraps. Pull out few plastics out of the container. Use that to wrap the edge of the container. The next and final step is like the first trick I have told. Run the sander. Then slowly put the edge of the container on the sandpaper. Slowly increase the pressure on the sandpaper through the container. Then turn off the sander half minutes later. You will be able to notice the change. The sandpaper will become as good as new.