Part Evelen
 Made with Scroll Saw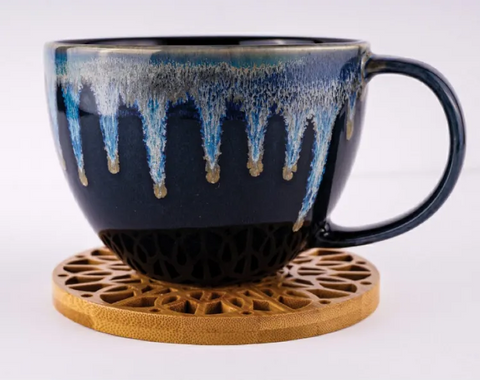 This Peace Coaster, cut from 3/8"(10mm)-thick bamboo, is well protected from hot coffee or tea cups with a spray coating of clear varnish, preferably of a heat-resistant kind.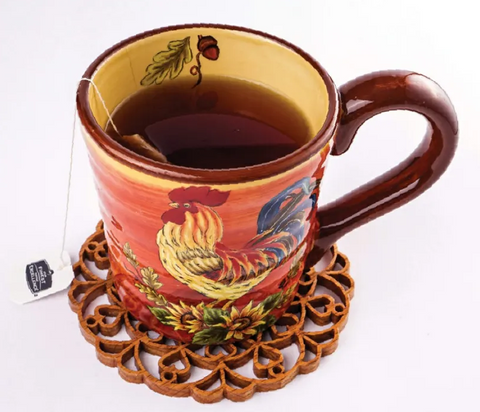 This Heart Coaster, made from 1/4"(6mm)-thick oak, is protected from moisture by spray coating or hand brushing it with a water-resistant varnish such as Varathane or urethane.This coaster has been used for more than ten years with only a couple of coats of spray varnish.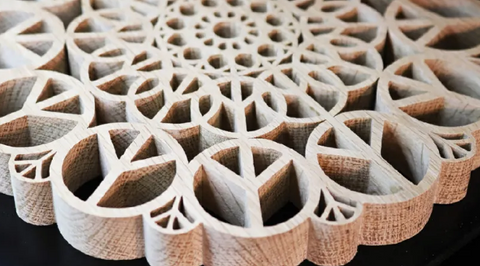 Using thick wood, such as this 3/4"(19mm)-thick piece of light-colored oak used for the Peace Trivet, will keep hot plates and pots well away from your countertops, therefore adding an extra layer of protection from heat that may cause damage to surfaces.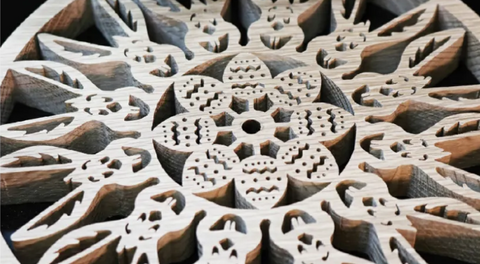 As holidays come and go, it is fun to swap out a piece for one that suits the season. Although the Easter Bunny Trivet here was made from 3/4""(19mm)-thick oak for use around a stove, it could also be made of many types of woods and thicknesses for everyday use on a table rather than for hot pots.Trivets can be used for virtually anything—a flowerpot base, a table centerpiece, the possibilities are endless.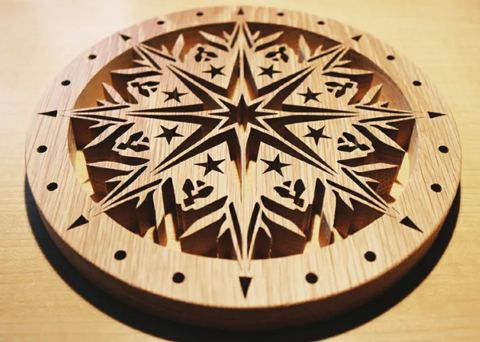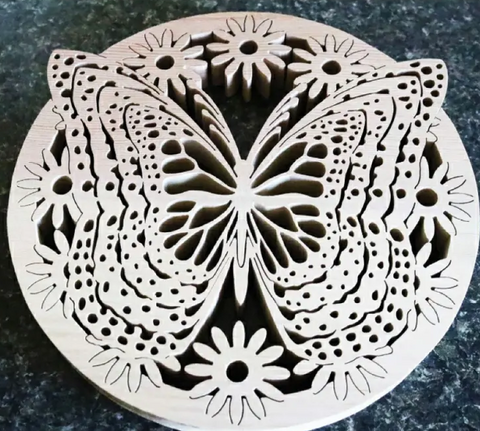 Experiment with cuts that go part of the way into the outer border of the design, such as the flower petals and wings of the Butterly Plaque or the tips of the snowflake of the Snowflake Trivet. They can add an interesting touch to a design.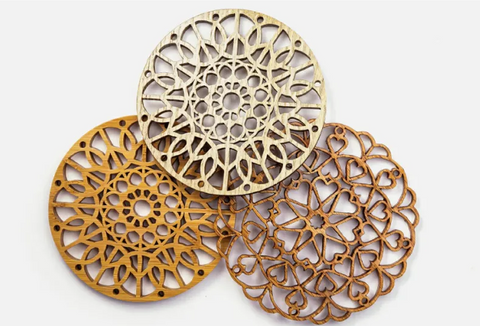 Stack cutting is a great way to make many coasters quickly. Various types of wood , such as bamboo, oak, and maple, make for great stack cuttings and can be cut in two or three layers, depending on the thickness of the wood. For coasters, l like to use wood no thicker than 3/8"(10mm).Pictured here are two Peace Coasters that were stack cut, as well as a Heart Coaster. See instructions for the stack cutting technique on here.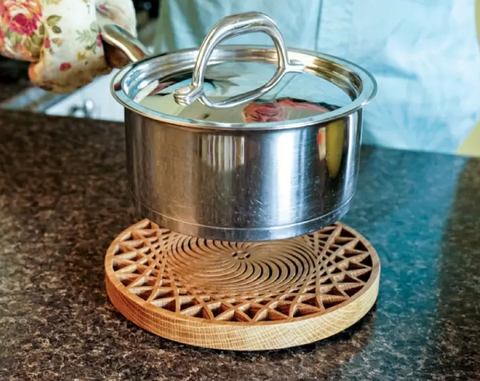 This Delicate Spiral Trivet is for use around the kitchen for hot pots.There are products that can be used to heat-treat any trivet, but my preference is to simply apply two or three coats of Danish oil and nothing else.Over time, a trivet may show signs of wear and light burn marks, but it can be sanded and refinished.